Commercial & Industrial
Making Your Business Our Priority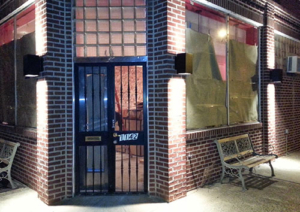 It's not always easy to find a commercial electrician who respects your budget and schedule. That's how we're different at Electri-Tech Inc.
Working with all your specificities, Electri-Tech is equipped to provide the best solutions for your project. Our commercial electricians have vast experience managing projects and will use their expertise to complete yours on time and under budget. Installing electrical systems since 1989, our knowledge and expertise of all aspects of electrical power give us a unique advantage that elevate us above the competition.
We understand your time is valuable and limited. That's why we do everything on our end to make your experience with us a positive one. Our commercial and industrial clients can rest easy knowing we have the resources to meet strict deadlines and time constraints. We'll also work within your schedule to keep your business operations running smoothly without interruptions. Just let us know how we can best serve your business and we'll do everything in our power to make it happen.
Partner With Electri-Tech
Request a quote for your upcoming project today. To learn more about our electrical services or to speak with a representative, contact us online or call Electri-Tech at 609.476.0822.