Education
Ace Your Project With the Experts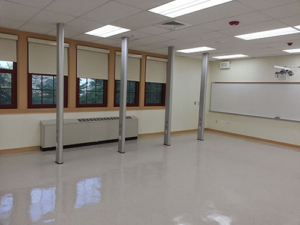 Electri-Tech Inc. has extensive experience in the construction of educational facilities throughout New Jersey and Pennsylvania. We're familiar with the time constraints and deadlines that are often built into educational projects. More importantly, we know how to successfully meet all of them.
We also know that cost savings and energy efficiency are key concerns during these projects. Our team will explain your different options and recommend money-saving solutions that fall within your budget. Our knowledge of unique system requirements and the ever-changing demands for energy efficiency give us a distinct advantage in providing turnkey systems for our clients.
Your safety is always our No. 1 priority. No matter what you need for your facility, we'll use our experience to ensure your system is 100-percent safe, efficient and user-friendly for the long term.
Connect With Electri-Tech
At Electri-Tech, our job is to make yours easier. Count on our experienced and licensed professionals to make your experience with us the right one.
Request an estimate for your project today. To learn more about our experience with these projects or to speak with a representative, fill out our online form or call Electri-Tech at 609.476.0822 today.